Guest, Patty Starr, Owner of Let's Get Started… A Professional Organizing and Downsizing Service. Sharing her insight into health benefits of organizing and removing clutter.
In this episode we talk about: Feel More Creative; Better Sleep; Letting Go of Your Past
Call Patty 541-896-1569
Ez2Downsize@gmail.com   www.DownsizingWorks.com
Listen to Ep 5: Top 6 Health Benefits of Decluttering – Part 1
Connect with Judy to start planning you next move.  Call or text 541-968-2400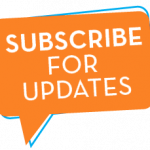 Subscribe to receive immediate releases of upcoming episodes on your PODCAST App: iTunes, Sticher
If you enjoyed this podcast – I would Love to hear about your biggest take-away.
Please leave your comments or questions below. Thank you!