Guest Ron Bovee, owner of Strukture Home Inspection, provides tips for home owners on how to prepare their home for sale.  Learn key maintenance tasks to make the process go smoothly.
Call or text: 541-285-5152
Additional Episodes with Ron Bovee
Ep 8 – Even The "Home Inspector" Suffers From First Impressions
Ep 11 – Making Your Last Home Your Best
Ep 12 – Benefits Of A Pre-Listing Home Inspection
Ep 14 – Don't Over Estimate Your Skills
Ep 16 – Uncertified Home Improvements
Connect with Judy to start planning your next best move.
Call or text 541-968-2400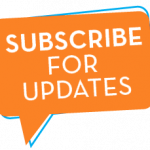 If you enjoyed this podcast – I would Love to hear about your biggest take-away.
Please leave your comments or questions below. Thank you!