Guest Diana Masarie talks about setting up your moving destination to an Adult Community out-of-state.
Move In Comfort
Call for your complimentary consultation. 541-338-4310
Podcast Episodes with Diana Masarie
Ep 20– You Don't Have To Do It Alone; A more in-depth discussion about the moving an downsizing process
Ep 21– More Quality Family Time; A discussion about spending precious moments reminiscing thru keepsakes, assist with health & finances, and less time sorting thru items.
Ep 22– Guidance To Downsize Your Move On Your Own; Diana and her team offer sessions to help you plan your move in comfort.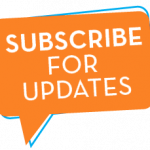 Connect with Judy to start planning the process of selling your home.
Call or text 541-968-2400
Subscribe to receive immediate releases of upcoming episodes on your PODCAST App:  Apple/iTunes,Google Play
If you enjoyed this podcast – Please leave your comments or questions below and share with your friends and family
Thank you!