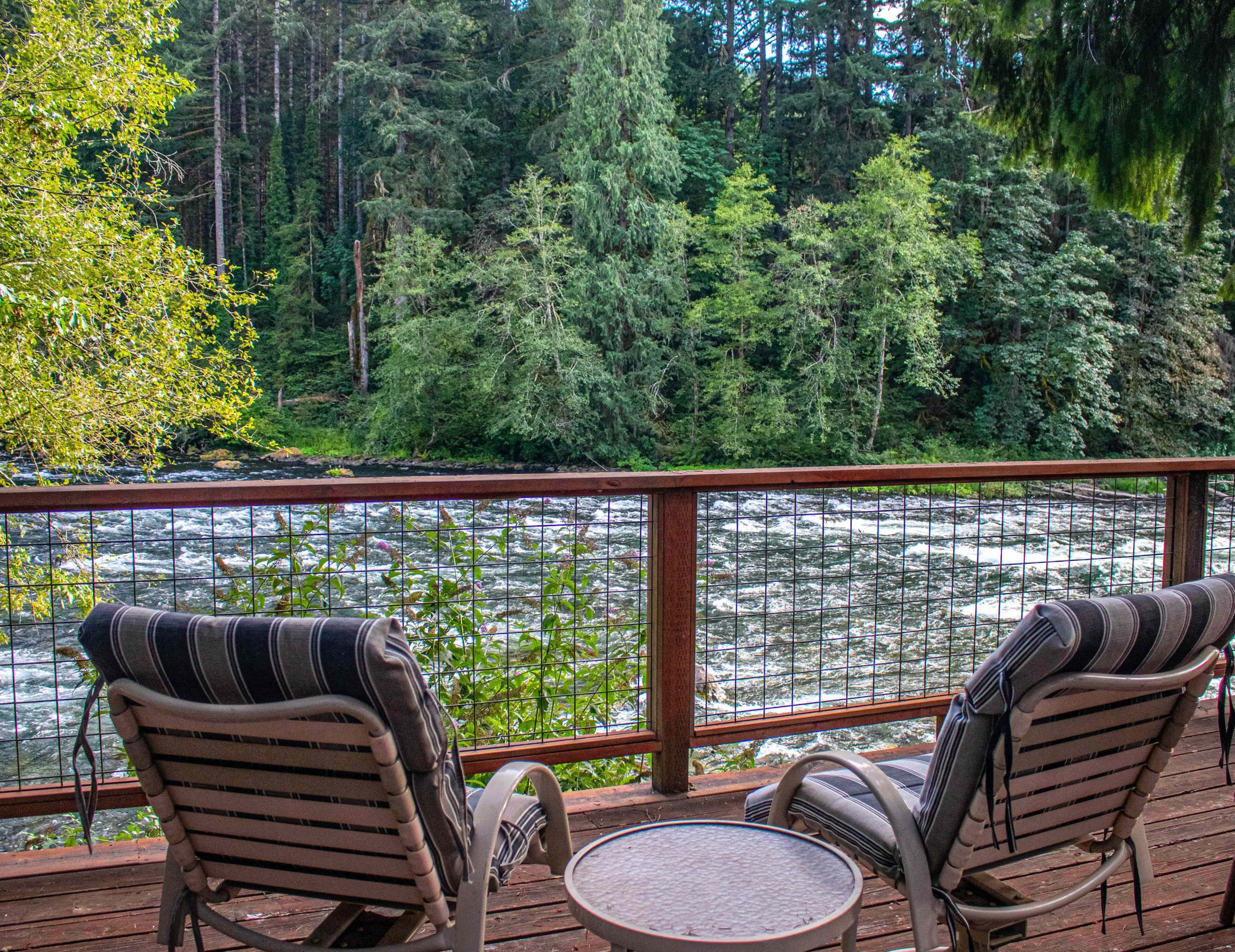 Sold Riverfront - Post Holiday Farm Fire
"My initial introduction to Judy Casad was a couple of years ago when I phoned her with a question about a home she had listed on the McKenzie Hwy, across from our cabin on the river. I was immediately impressed by her friendliness, her positive attitude, and her knowledge. We had unsuccessfully listed our home a couple of years earlier, and we decided that if and when we wanted to list it again, that we would give Judy a try.

We made that decision again in the mid-Summer of 2020, and we contacted Judy. She came to our meeting well prepared. She had done her homework and brought all of the listing and disclosure forms, as well as comparables and pricing suggestions. She offered great suggestions about getting our home ready to show. Whenever an issue came up, if she didn't know the answer, she researched it and promptly provided us with practical options and solutions. She demonstrated excellent creative problem-solving abilities. Throughout the whole process, she kept frequent contact, was always prepared, and kept the ball rolling.

We listed our home on the Friday of Labor Day weekend. Signs were up and the flyers were out. We immediately had several viewings and were informed that an offer was going to be made the next week. Unfortunately, on early Tuesday morning, we as well as many others in the McKenzie valley, became victims of the Holiday Farm fire and our wonderful cabin burned to the ground. Judy called us early Tuesday morning to inform us of what had happened. She had been evacuated during the night, and was pretty certain that her home on the river was gone too. Though displaced from her own home, she immediately began providing emotional support to others, and information about the fire and early recovery plans (as they became available). Several days later, Judy learned that her home had not been destroyed, but she continued to be highly involved with sharing information back and forth regarding recovery efforts and resources.

Though we no longer had a home to sell, we still had our property. We asked Judy if she would still help us sell it, and she agreed to do so. Judy was very involved with us during this process as well. It took a little while due to some things that we had to do to have our property ready for sale, but it finally sold about 3 months after the fire. We were very pleased that we got what we felt was a fair and reasonable price for it, and the buyers were very happy as well.

To conclude, these are my thoughts about Judy Casad. She is a very active member of the river community. She is a dedicated professional who is very knowledgeable about real estate and our area. She does her homework and if something comes up that that she's not sure about, she researches it and finds answers. She possess very good creative problem-solving skills. She listens well, has outstanding communication skills, and she maintains frequent contact with clients. Judy works tirelessly, is very thorough, and plans and prepares so that things can go smoothly. She is very dependable, maintains high ethical standards, and achieves results. Perhaps best of all is her personality. She is very positive, upbeat, and has a very "can do" attitude. She seems to always be smiling, sincerely cares about her clients, and is an absolute pleasure to work with. She is a really good person, and we are happy to have her as a new friend.

If you are wishing to sell your existing home or property, or looking to buy your dream home, you cannot do any better than to work with Judy Casad."

- Russ Fish, Eugene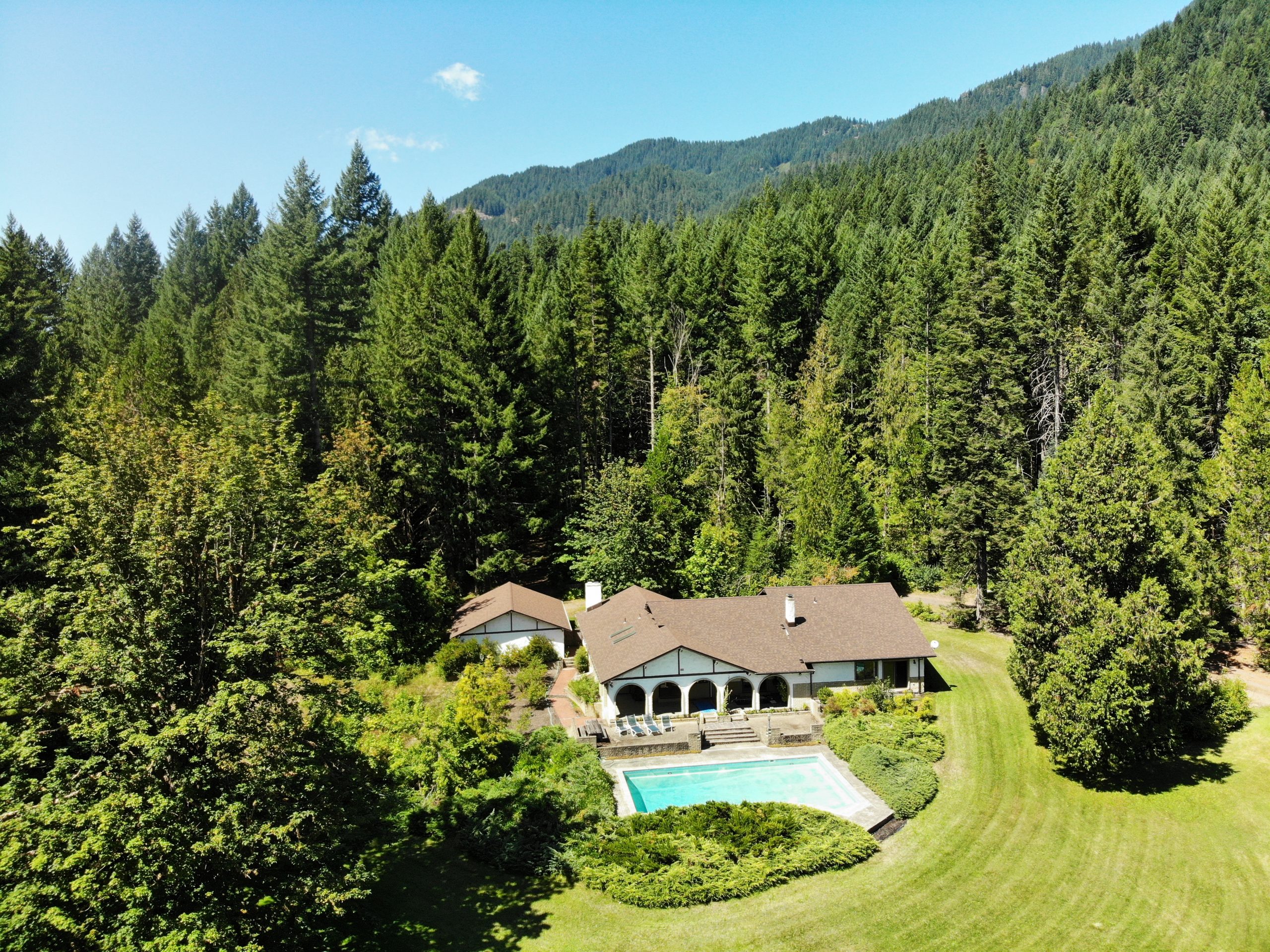 Sold Family Vacation Estate
"When we think about our realtor, Judy Casad, words like intelligent, professional, knowledgeable, and competent come to mind. But she is all that and more. She is genuinely kind and helpful. She guided us step by step through the process of a sale, and we recommend her highly to anyone considering buying or selling property."
– Anonymous, McKenzie Bridge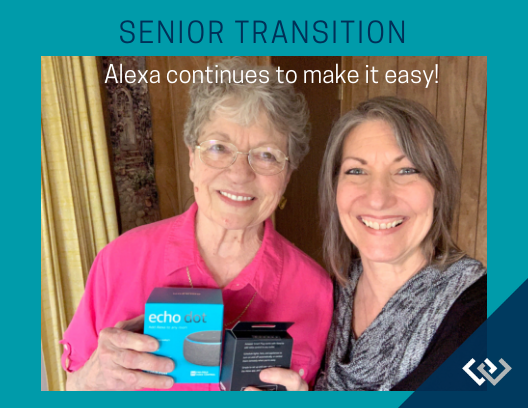 Senior Transition Story
When my husband passed away last September, I had to sell my house sooner rather than later. I was devastated at selling our house that we built ourselves, and loved it every day we lived in it. There were so many concerns attached to selling. Can I sell it fast enough to get out from under the payments? Will it sell in the winter? What will I do with all the stuff? Where will I go? It was all so overwhelming that it became a stressful nightmare.
Then I found Judy. Even though it was still so sad, she took me through all the steps with her unbelievable knowledge, networking and always with a smile and upbeat attitude.
My house sold in days because of all her hard work and expense in putting it out there.
Then I panicked! Where will I go? It was a short escrow and I was having no luck in finding a place to live. Again, Judy came to the rescue through her never ending networking. She found the perfect place for me and it all came together.
Selling and moving is hard and stressful no matter what the reasons. I feel so fortunate to have taken someone else's recommendation and called Judy. She was everything I could have asked for to get me through that difficult time.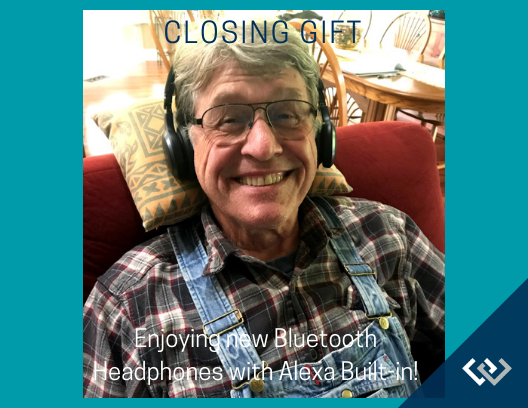 Sold Investment - Bought Land To Build
Judy has been professional, courteous, and hard-working during the selling process. Our property was small and a very hard sell. However, she treated this sell just as importantly as if it was a multi-million dollar property. We appreciate all the hard work she does for us. I appreciated Judy's attitude towards this project. It was fun and I'm sure challenging for her. A very difficult property to sell but she never gave up. We also have our home for sell and have made sure she is our realtor on this project. We truly enjoy working with her. – Steve & Patty Nelson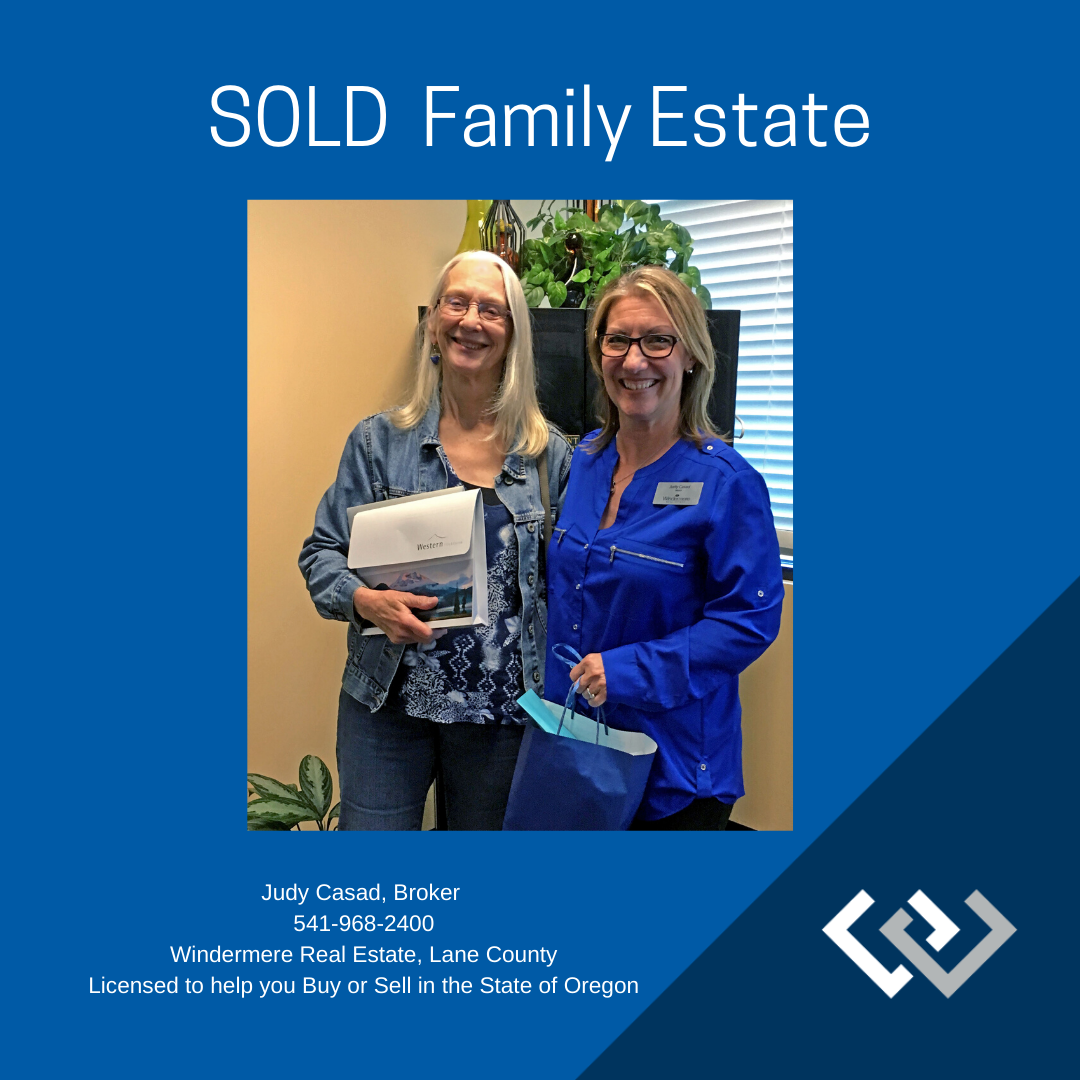 Multiple Offer Estate Sale
"Judy Casad's professionalism came through in all my dealings with her. There were immediately many, many offers to respond to and Judy did so in a timely manner. I had confidence she would relay my requirements and needs to the potential buyers and help me with a successful sale, which she did." – Mary Sooh, Springfield OR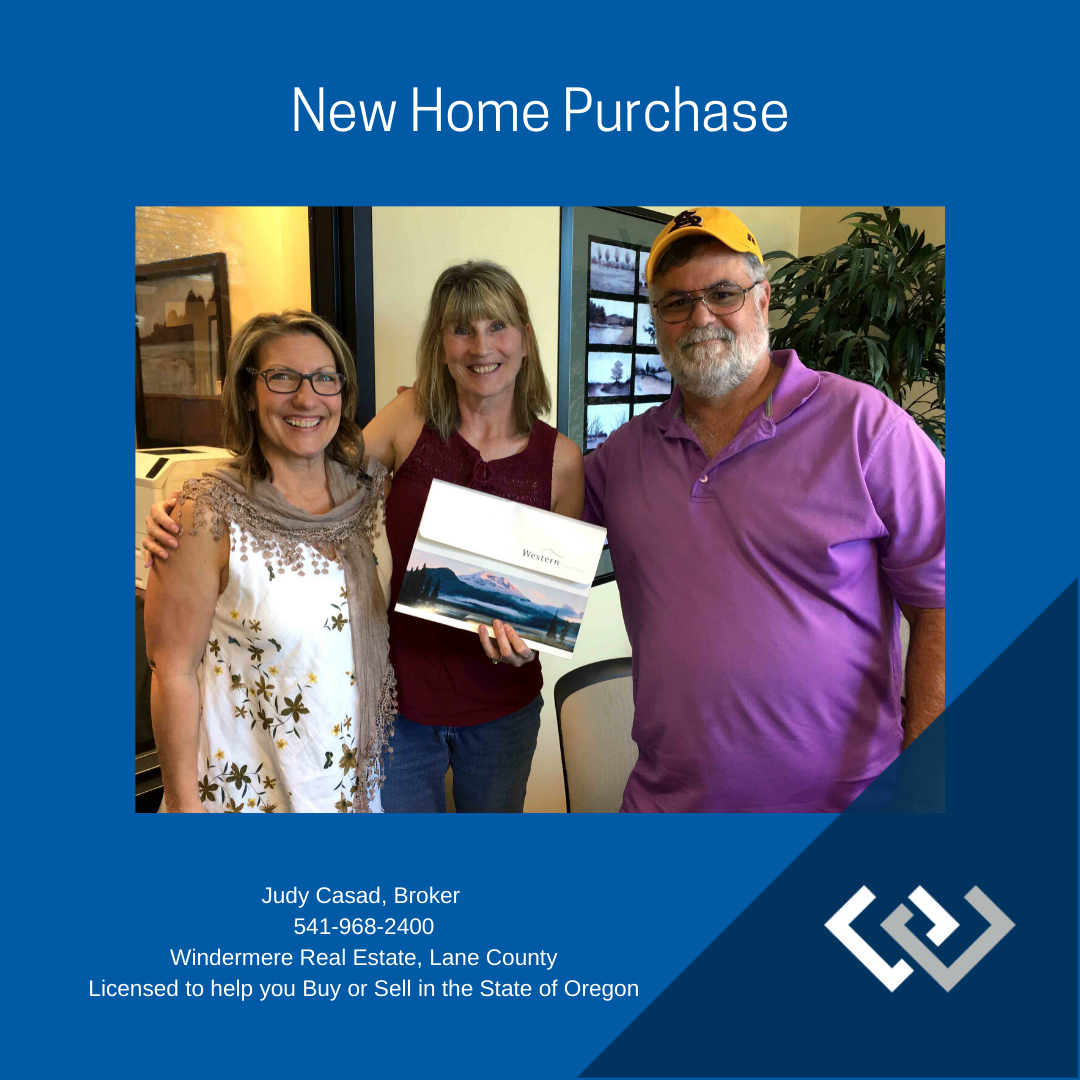 Buyer's Find The Right Home
"Judy has such a positive attitude along with a wonderful personality. It made buying a home feel comfortable as well as save knowing we were in good hands. It takes trust when making this big leap in life and with Judy she gave us that trust in her excellent communication and hours of research. We so enjoyed her and hope to carry a friendship with her moving forward." – The Purcell's. Westfir Oregon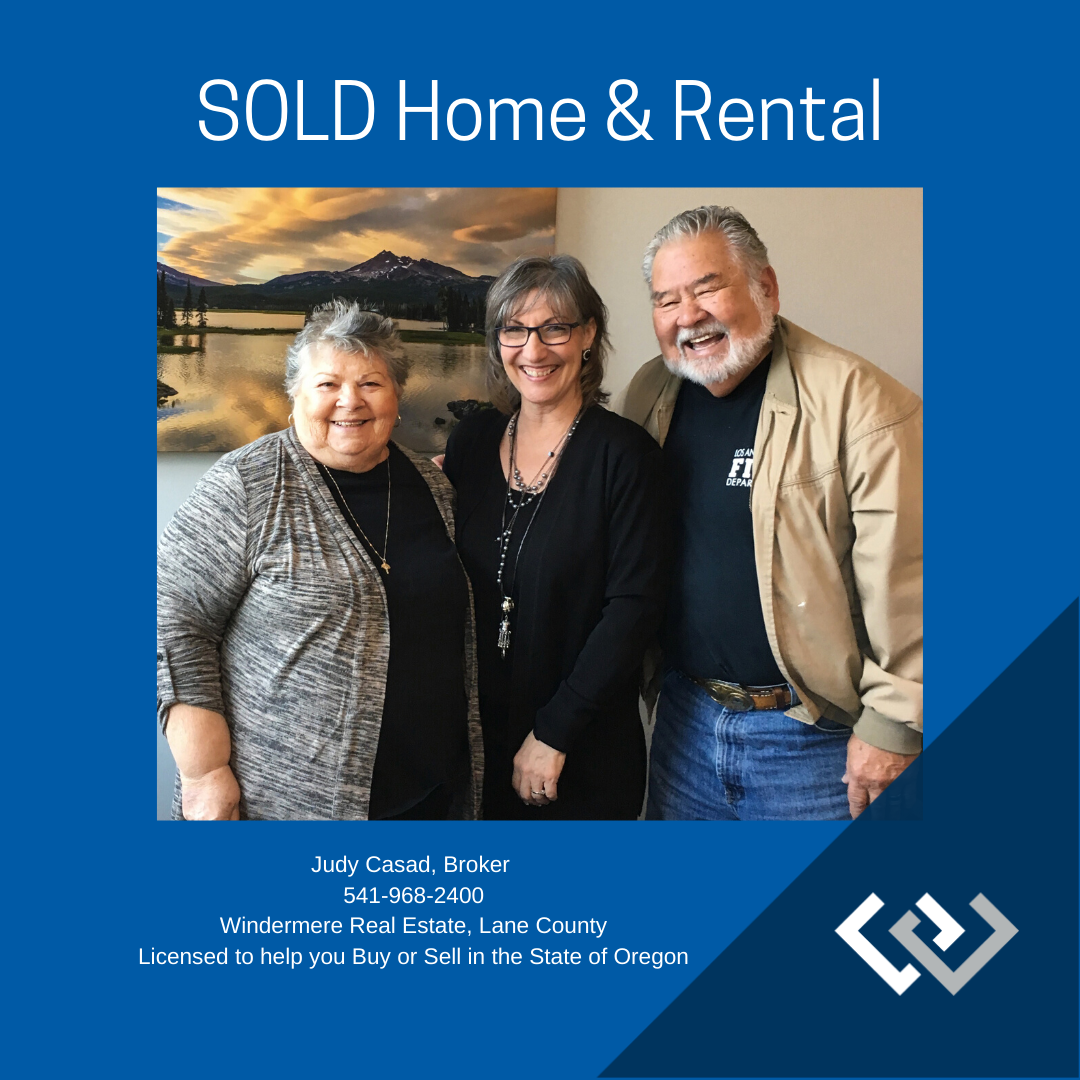 Sold Two Properties to Move Close to Family
"We were looking for an agent that knew the area, and we heard good things about Judy Casad. When we first met her she impressed us very much and seemed very sincere. Judy sold our rental within a month and made it so easy. We know we made the right decision, Judy made everything seem possible and easy, Judy worked very hard to sell our home. Judy was always pleasant and always had a smile on her face.
Judy knows her work and always on top of things. Judy was always clear on everything. She was always here in our home with paper work for us to sign, and always on top of things." – Danny & Diana Avalos, CA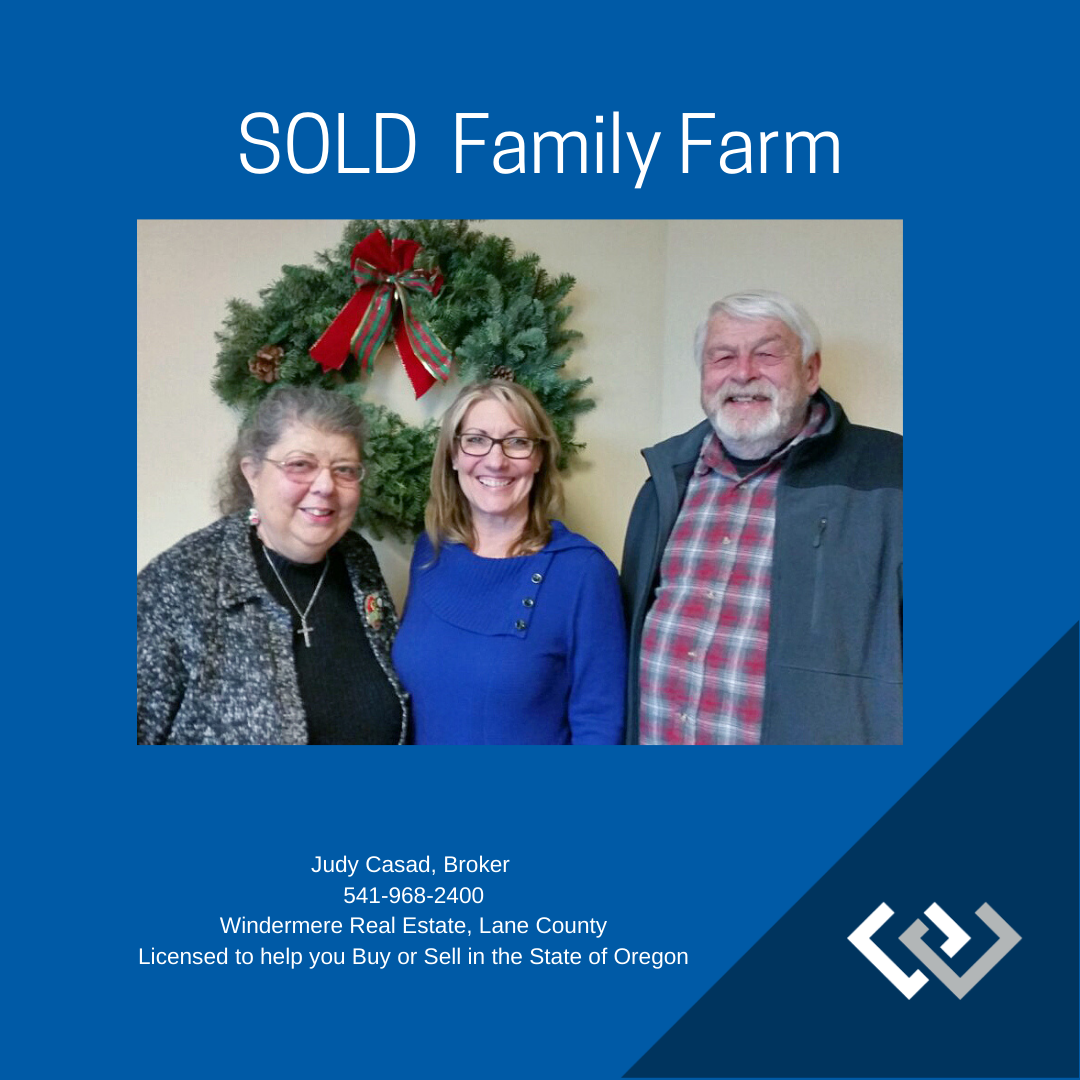 Sold Family Farm
"Our family had a very difficult decision to make to sell the farm that has been in the family since the nineteen-thirties. Being 2 hours away make it even more challenging. The process was new to us, but Judy Casad fielded all our questions and concerns with patience and sensitivity. We had a successful sale. Thank you Judy for all your expertise and efforts on our behalf." – LeRoy & Barb Meyer, Creswell OR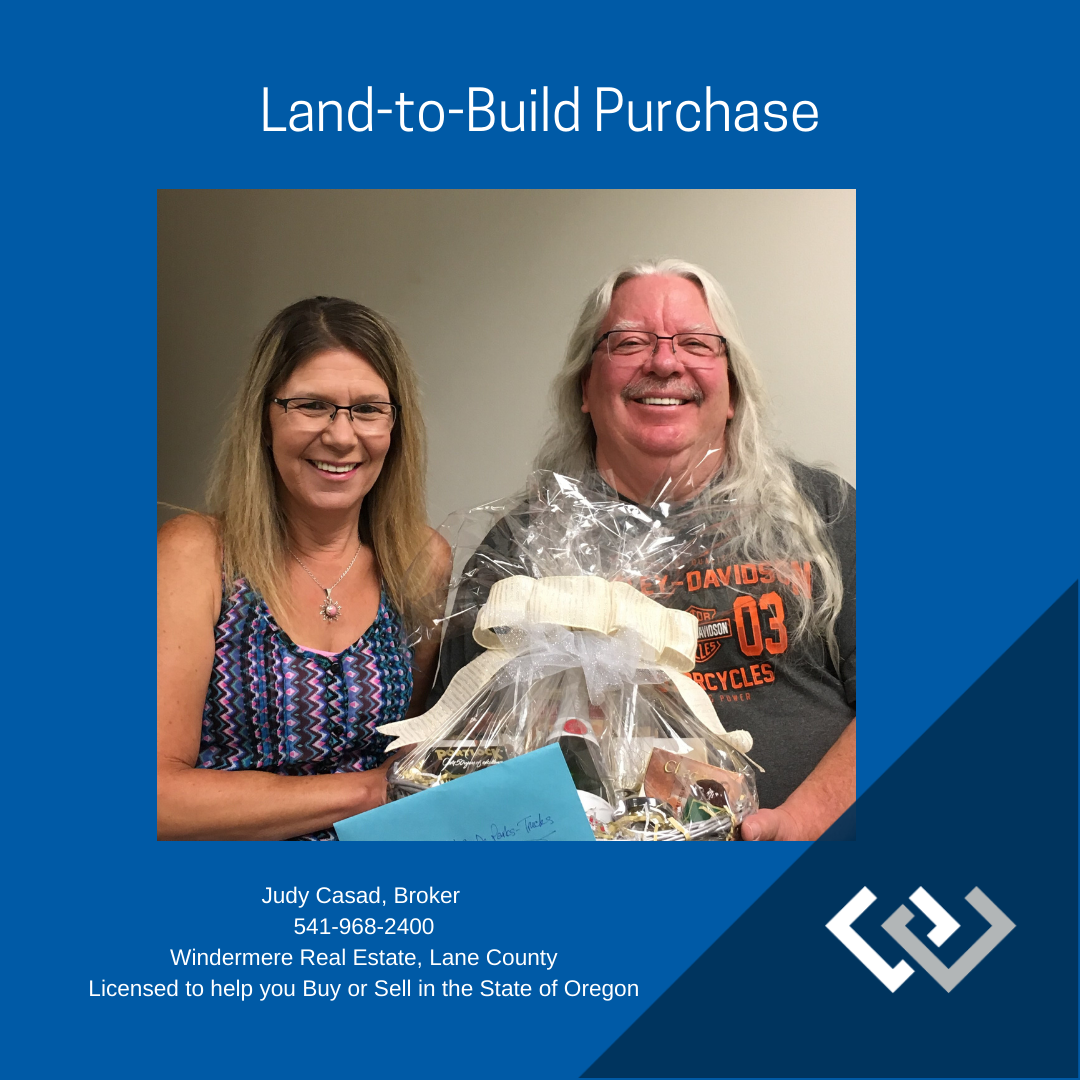 Land Purchase to Build
"Judy was always there when we had any questions, and always replied to us immediately with the answers we needed. Judy is very friendly, knowledgeable, and a pleasure to work with. We would highly recommend Judy to family and friends or anyone else looking to buy property." – Jim & CynDe Parks, Blue River OR
Land Purchase to Build
"Judy is first and foremost trustworthy. She is knowledgeable, and easy to work with. With my family recently relocating to the area, Judy made us feel welcome long before we considered looking for a new property. Judy provided to be very valuable with her knowledge and insight into the community we now call home. We don't consider Judy just our real estate agent, we consider her our friend. We would strongly and highly recommend Judy to anyone looking for property. You were truly a pleasure to work with!" – Josh & Tia Cloke, Blue River OR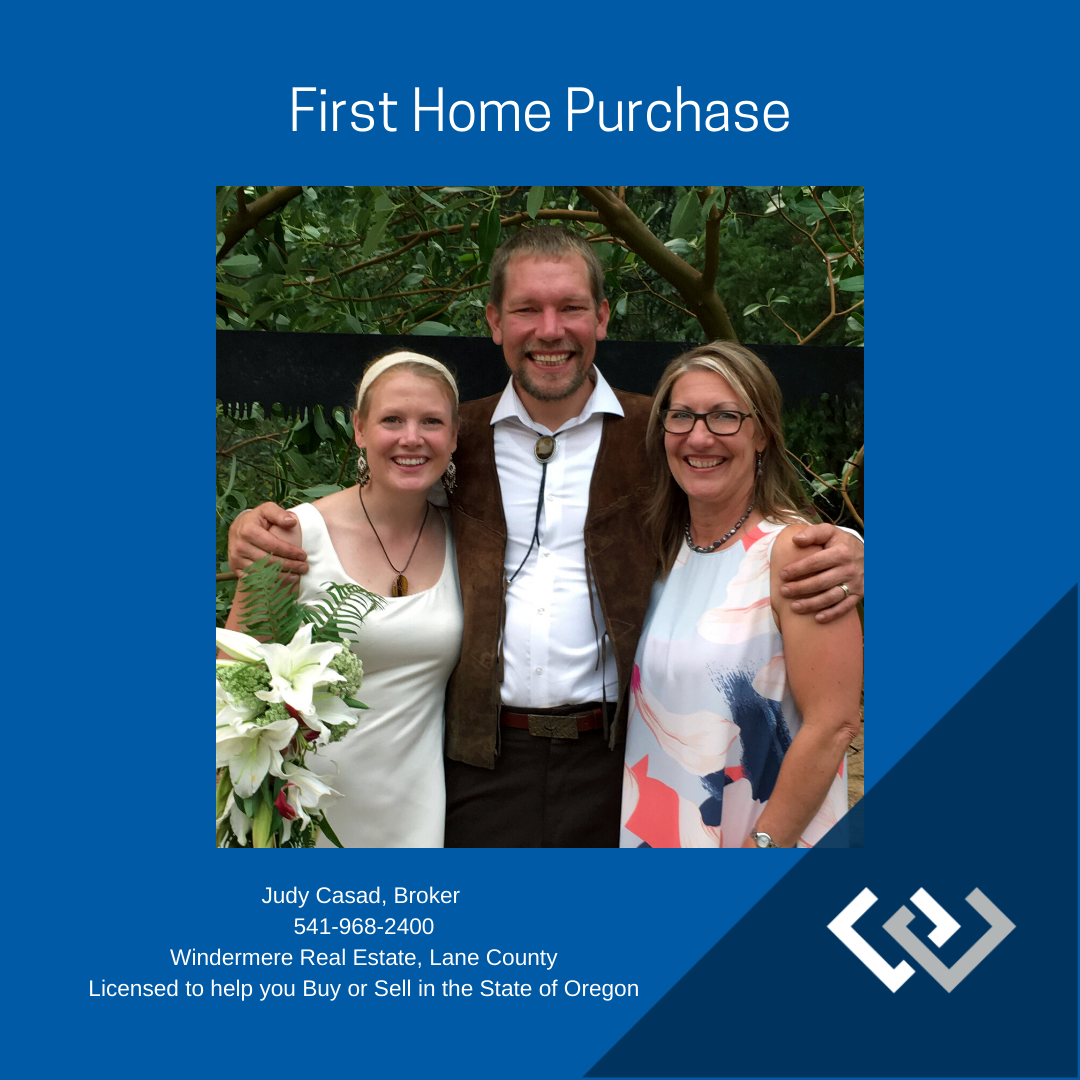 First Time Home Buyers
"We really appreciated how friendly and understanding Judy was as we searched for our first home. We were all over the board, looking at raw land, and country properties before we decided to look at houses in Eugene. Judy was kind and patient through the whole process, and was never overbearing or pushy. She helped us through every step of the complicated home buying process, and was as excited as we were when we finally got the keys!" – Sarah Ward & Rob Miron, Eugene OR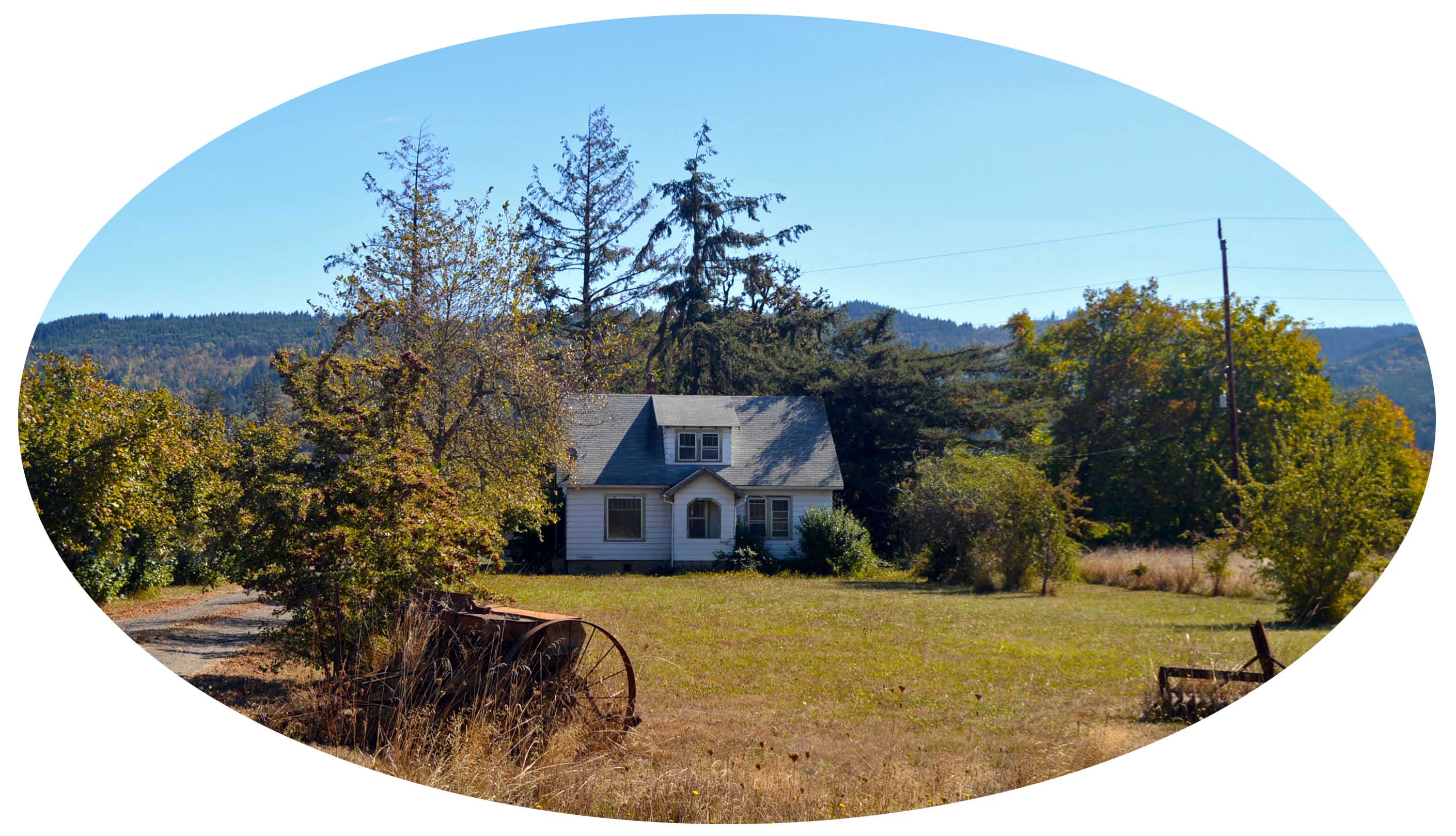 Buyer Recommendation
"Judy was generous with her time and quick with replies and follow-up information. She has a great personality, and her professional expertise made the purchase process very streamlined. Highly recommended!" – Brent & Sharlee, Creswell OR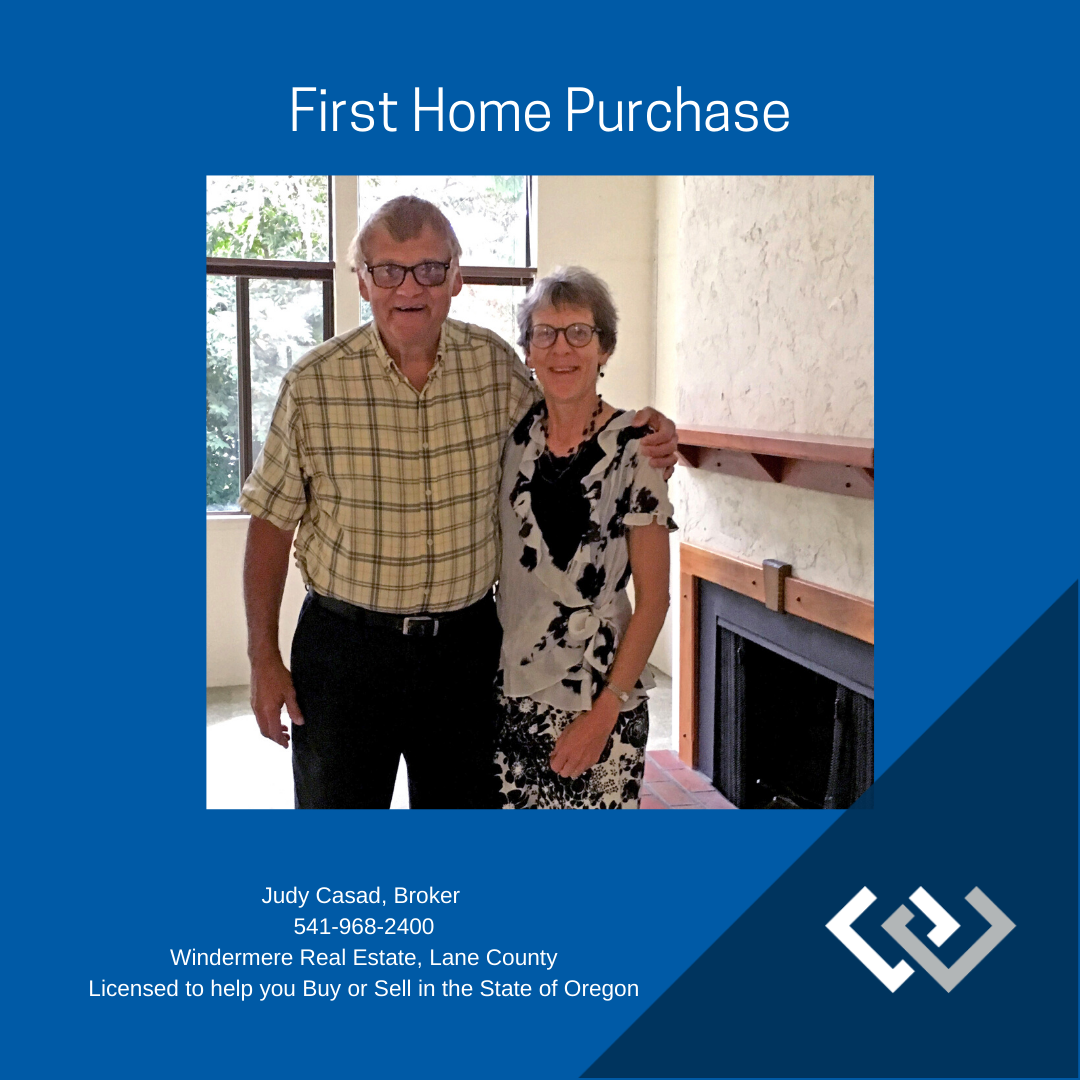 First Time Home Buyers
"This was our first experience buying a home in our latter years and my husband suffered a brain hemorrhage and so our roles completely changed. I was very dependent on Judy's help and she was there for us!" – A&J Kaiser, Eugene OR